Archive: Apr 2017
To date, California holds the record for the highest workers' compensation settlement values in the country. In March 2017, a workers' compensation attorney beat his own nationwide record of an $8.9 million settlement with a $10 million settlement. While not every settlement can reach such high thresholds, a lawyer who understands all possible sources of compensation can successfully negotiate for full and fair compensation.
The Record
Currently, Christopher Asvar of Asvar Law holds the record for the highest settlement values. In the recent record-breaking case, the attorney partnered with another law firm to maximize compensation for his client's current and future care. The case involved an employee who was driving home from work on I-10 in the early hours of the morning when her vehicle left the road and collided with a tree. She suffered severe trauma, including a life-changing brain injury in the accident.
The incident happened in 2013, and the case finally settled in March 2017. The $10 million settlement for the workers' compensation claim represents the highest recorded settlement for a workers' compensation claim in the country's history.
High-Value Case Highlights Exception to Workers' Compensation Rules
This case highlights a uniqueness in California workers' compensation laws. Under normal circumstances, the state workers' compensation program will not cover injuries sustained during a commute.
In California, the so-called "going and coming" rule governs when work-related travel falls under the scope of workers' compensation coverage. In our state, an injured employee must prove the injury arose from employment and that it occurred during the course of employment to receive benefits.
In the case of the $10 million settlement, the Northern California Record reports the injured worker was driving home after working on a special audit project. Since she was on the road under particular circumstances and not during traditional commute times, the state recognized the incident as a valid workers' compensation case.
Lessons from Record-Breaking Settlements
Most states do not track settlements by size. Regardless, these sums do represent the far end of the settlement spectrum. Most injured employees cannot expect to file a claim and receive such a large settlement without justifiable reason.
After a work-related injury, the attorney who represents you can help you fight for complete and fair compensation for your losses. The final award will come down to several factors, including:
The nature and scope of injury. Traumatic brain injuries, spinal cord/nervous system injuries, and certain illnesses tend to cause more losses and create longer recovery times than injuries such as repetitive motion strains and minor fractures. Injuries that significantly and permanently impact an employee's ability to work and his or her quality of life will garner higher compensation awards.
Your attorney's skills. An attorney who understands injuries, predictive analytics, workers' compensation laws, and related fields of law can help you maximize your compensation. In the record-breaking example, the attorney allocated the third-party settlement of $3.2 million as compensation for pain and suffering alone (something that a workers' compensation claim cannot compensate). As a result, he or she could negotiate workers' compensation benefits from zero instead of subtracting the third-party settlement from a reasonable payment.
Your willingness to fight. Any type of major injury claim can take years to work out. Some clients are not willing to keep pushing for a fair settlement year after year. To investigate and negotiate high-dollar claims, attorneys need their clients' trust and cooperation.
If the California Workers' Compensation system covers you at work, keep this settlement in mind. You live in a state with a legal system that can protect employee rights after serious and catastrophic injuries, so be sure to utilize it to be properly compensated for your losses.
Read More
The California Workers' Compensation Institute recently released an analysis of the state's independent medical review (IMR) process over the past several years. Results of the analysis indicate that the process may not expedite workers' compensation treatment programs in the way initially thought. In 2016, the volume of IMR requests hit an all-time high despite a few changes in treatment recommendations.
Background on California's Medical Treatment Review Process
When you file a worker's compensation claim in California, employers and insurers use a utilization review (UR) process to determine if recommended treatments are medically necessary. Much like personal medical insurance, the workers' compensation insurers can't approve every treatment a worker's physician recommends. In our state, the law requires that either workers' compensation administrators or employers use a UR program to ensure fair benefits in each claim.
If the UR physician denies, changes, or delays the treatment request, the injured employee can request an independent medical review. The state adopted the IMR process in 2013 to resolve treatment disputes within the worker's compensation system instead of court. If an injured employee requests an IMR, the employer must pay for the review.
When enacted, the state believed that the IMR process could meaningfully reduce the number of disputes in the workers' compensation system. As the IMR process set a precedent, treating physicians, program administrators, and others could better gauge the medical necessity and approval-likelihood of many treatments. The information that the state's workers' compensation institute released for 2016 shows an opposite trend, indicating that the IMR process may not meet its expected goals.
Exploring the IMR Analysis
To build the analysis, the California Workers' Compensation Institute combed through 447,045 IMR decision documents from 2014 to 2016. The results of the analysis, "IMR Decisions: January 2014 Through December 2016," concluded that:
The number of independent medical reviews is at an all-time high. In 2016, IMR physicians reviewed 10,477 more cases than they did in 2015 – a 6.5% increase.
In 2016, IMR physicians supported over 90% of the UR decisions they reviewed compared to an 88.4% support rate in 2015.
The types of treatments reviewed did not meaningfully change over the three-year period. In California, opioid prescriptions account for almost half of all IMR requests.
A small percentage of treating physicians account for the majority of IMR requests. The analysis showed that the 10 most commonly named treating physicians in requests accounted for 85% of all IMR decisions handed down in 2016.
A significant volume of IMR requests was highly concentrated in areas of the state with relatively few overall worker's compensation claims and services.
The analysis data raises more questions than it answers. This year, attorneys, program administrators, and law makers will likely explore why treating physicians with experience using the IMR process continue to file requests for the same treatments and why the volume tends to center on certain geographical locations (the Bay Area and Los Angeles County) and a small group of treating physicians.
Engaging in an Independent Medical Review
The analysis reveals trends across hundreds of thousands of IMR requests, but injured workers must fight their own battles in the system every day. If a treatment dispute arises, take steps to protect your right to coverage.
Understand your medical history, current diagnosis, and the reason for a treatment recommendation so you can accurately relate information during the independent medical review exam. Initial and continual workers' compensation benefits often depend on a patient's willingness to work within the system. Honestly and courteously relate your experience. Although the IMR physician has your file, he or she may not read it thoroughly or fully understand your situation. The one-time exam may be your only opportunity to overturn a coverage decision.
A multifaceted review process should ensure fair treatment, but the system doesn't always work like it should. If you were unfairly treated at any point in the process, consider discussing your claim with an Orange County workers' compensation attorney.
Read More
¡No Se Deje!
After practicing law for 33 years, I have concluded that the vast majority of criminal cases against immigrants involve "drunk driving".  In California and other states, the crime is called "driving under the influence" of alcohol or drugs.  This means that a driver does not have to be drunk to violate the law.  It is illegal to drive if the driver's ability to drive safely is impaired by alcohol or drugs.  And, if the alcohol content in the blood is .08% or more, it is presumed that the driver is impaired and is guilty of driving under the influence.
Drunk driving convictions are very important to immigrants because in some circumstances, these convictions can be grounds for deportation.  Under Federal Immigration law, even permanent legal residents who have lived here for many years can be deported if they are convicted of 2 or more misdemeanors (minor crimes) involving moral turpitude.  Simple drunk driving convictions are not moral turpitude crimes for deportation purposes.  However, if the drunk driving caused an accident in which someone was injured, an assault charge or other crime of violence can also be filed.  In this case, a conviction can lead to deportation.  Also, if an immigrant is convicted of drunk driving when he knows that his driver's license is suspended, the crime is a crime of moral turpitude and a deportable conviction.
In California, drivers can have their blood alcohol level tested by either a blood test or a breath test.  The blood test measures the amount of alcohol in the blood.  The breath test is performed using a breathalyzer.  Breath samples are examined and a mathematical formula is used to determine the amount of alcohol in the blood.  Experts have reported that the results of the breath test are not always accurate and can vary depending on the person's medical condition, gender, temperature, the atmospheric pressure, and condition of the particular measuring device.  Because of this, the California Supreme Court recently ruled that people accused of drunk driving can dispute the results of breathalyzer tests.  This can be done by presenting evidence that contradicts a finding of intoxication.  This can include evidence that the defendant has a higher tolerance for alcohol or that he was able to perform the field sobriety test well.
Unless you are a United States Citizen, you are subject to deportation for certain criminal convictions.  Even if you have been a legal permanent resident for decades, certain criminal convictions will get you deported.  All non-citizens that are arrested and charged with a crime should immediately consult with an experienced criminal defense attorney that is also experienced in immigration law.  Immigrants should insist on a separate written statement from his/her criminal defense attorney which explains whether or not there will be any immigration status consequences from the proposed action.  If the defense attorney recommends that the immigrant should plead guilty, the attorney should indicate if that guilty plea will constitute grounds for deportation.
Sometimes defense attorneys can persuade prosecutors to allow the immigrant to plead guilty to a different crime or to serve 364 days instead of one year (365 days) to avoid deportation.  ¡NO SE DEJE! ®
JESS J. ARAUJO, ESQ.
Read More
Artículo 17-15
Después de ejercer la ley por 33 años, he concluido que la inmensa mayoría de casos criminales contra los inmigrantes involucran "manejar ebrio".  En California y otros estados, este crimen se llama "manejar bajo la influencia" de alcohol o drogas.  Esto significa que un conductor no tiene que estar borracho para violar la ley.  Es ilegal manejar si la habilidad del conductor para conducir con seguridad está afectada por el alcohol o drogas.  Y, si el contenido de alcohol en la sangre es  .08% o más, se presume que el conductor está imposibilitado y es culpable de conducir bajo la influencia del alcohol.
Las condenas por conducir ebrio son muy importantes para los inmigrantes porque en algunas circunstancias, esas condenas pueden dar base para la deportación.  Bajo la ley Federal de Inmigración, aún los residentes legales permanentes que han vivido aquí por muchos años pueden ser deportados si son condenados por 2 o más delitos menores (misdemeanors) que involucren depravación moral.  Las simples condenas por conducir tomado no son crímenes de depravación moral para propósitos de deportación. Sin embargo, si el conductor tomado causó un accidente en el que alguien salió lesionado, el cargo de asalto u otro crimen con violencia  también puede ser registrado.  En estos casos, las condenas pueden conllevar  la deportación.  Además, si un inmigrante es condenado por manejar ebrio cuando sabe que su licencia está suspendida, el crimen es por depravación moral y por lo tanto una condena que autoriza la deportación.
En  California, a los conductores se les mide el nivel de alcohol en la sangre ya sea por una prueba de sangre o por la prueba del aliento.  La prueba del aliento es efectuada usando un analizador de aliento.  Expertos han reportado que los resultados de las pruebas de aliento no siempre son exactos y pueden variar dependiendo de la condición médica de la persona, el género sexual, la temperatura, la presión atmosférica, y la condición particular del aparato medidor.  Por esto, la Corte Suprema de California sentenció que las personas acusadas de conducir ebrio pueden disputar los resultados de las pruebas del medidor de aliento.  Esto se puede hacer presentando evidencia que contradiga un hallazgo de intoxicación.  Esto puede incluir evidencia que el acusado tiene una tolerancia mayor al alcohol o que él pudo rendir bien la prueba práctica de sobriedad.
A menos que usted sea un Ciudadano de Estados Unidos, usted es sujeto a deportación por ciertas condenas criminales.  Aún si usted ha sido un residente permanente legal por décadas, ciertas condenas criminales harán que lo deporten.   Todos los no ciudadanos que son arrestados y acusados de un crimen inmediatamente deben consultar con un abogado experimentado en defensa criminal que también sea experimentado en leyes de inmigración.  Los inmigrantes deben insistir en una declaración escrita separada de su abogado de defensa criminal que explique sí habrá o no alguna consecuencia sobre el estatus migratorio por la acción propuesta.  Si el abogado defensor recomienda que el inmigrante debe declararse culpable, el abogado debe indicar si tal declaración de culpable dará base para la deportación.
Algunas veces, para evitar la deportación, los abogados defensores pueden persuadir al fiscal que permita al inmigrante declararse culpable de un crimen diferente. En los casos graves en que es imposible evitar sentencia en cárcel, utilizan un tecnicismo legal que busca reducir dicha sentencia por ejemplo a 364 días en lugar  de un año (365 días); esa disminución de un día hace descalificar la deportación.
JESS J. ARAUJO, ABOGADO
Read More
¡No Se Deje!
Julio Maldonado became a lawfully admitted permanent resident of the U. S. when he was 3 years old and maintained that status for 39 years.  He was engaged to be married to an American and his entire extended family is here in this country.  Until the time of the incident that eventually resulted in his deportation, he had no criminal record.  Many legal experts and even the Judge in the criminal case questioned whether Mr. Maldonado and his cousin were truly guilty of any crime.
In 1996, Mr. Maldonado and his cousin, Dennis Calderon were walking through their neighborhood to go have a beer.  Court records indicate that "a gang of white youths who were drinking beer in the street began yelling racial epithets and throwing bottles at them."  The attack resulted in a fight.  Even the prosecutor's witnesses testified that several white men kicked and punched Mr. Calderon as he was lying helplessly on the ground.  They said that Mr. Maldonado pulled a metal steering wheel lock from his car to defend Mr. Calderon.  They said that a white man named Christian Saladino ran toward the attackers.  Prosecutors said that Mr. Maldonado struck Mr. Saladino in the head causing him to go into a coma.  Prosecutors said that Mr. Calderon then got up, retrieved a baseball bat from his home, and used it to beat Mr. Saladino.
Mr. Maldonado said that he only "grazed" Saladino's shoulder because he had a knife.  Calderon denied hitting Saladino with the bat.  Their attorneys advised them to agree to have a judge instead of a jury decide the case.  These attorneys did not even use any medical experts to challenge the prosecutor's conclusions.  The trial judge, Gregory Smith recognized that the cousins were justified in using force.  The judge convicted them because Saladino was not an attacker and that it was reckless to strike him.  They were convicted of aggravated assault which requires their deportation under a 1996 Immigration law.  Saladino died 2 years later and the two cousins were tried on murder charges.  A medical forensic expert testified that there was "no evidence that either Maldonado or Calderon had hit Saladino with anything or contributed to his death."   He pointed out that if someone was hit in the head with the object Maldonado used, it would leave a visible mark and there were no marks on Saladino.
The medical expert also testified that Saladino suffered from a blood condition which caused him to have a fatal spontaneous hemorrhage.  Maldonado and Calderon were acquitted of the murder charges and Judge Smith rescinded the guilty verdict of aggravated assault.  He ordered a new trial in that case saying that if he had heard the medical testimony he may have ruled differently.  Unfortunately for the cousins, the prosecutor did not wait for a new trial but instead appealed Judge Smith's rescission of his guilty verdict.  The appellate court agreed with the prosecutor and reinstated the guilty verdict.  After serving 8 years in prison for something that he probably did not do, Julio Maldonado was deported.  Dennis Calderon was also to be deported after his prison sentence too.
How can this happen in the American legal system?  Two law abiding legal residents with clean records are attacked by racists, serve many years in prison and are deported.  The racist attackers were never even charged with any crime. THAT is the crime. ¡NO SE DEJE!®
JESS J. ARAUJO, ESQ.
Read More
Artículo 17-14
Julio Maldonado se hizo residente permanente legalmente admitido en EE.UU. cuando tenía 3 años de edad y mantuvo ese estatus por 39 años.  Estaba comprometido para casarse con una Americana y toda su numerosa familia está aquí en este país.   Hasta la fecha del incidente que finalmente resultó en su deportación, él no tenía record criminal.  Muchos expertos legales y aún el Juez en el caso criminal cuestionaron si el Sr. Maldonado y su primo eran verdaderamente culpables de algún crimen.
En 1996, el Sr. Maldonado y su primo, Dennis Calderon caminaban por el vecindario para ir a tomar una cerveza.  Registros de la Corte indicaban que "una pandilla de jóvenes blancos que estaban tomando cerveza en la calle empezó a gritarles epítetos raciales y a lanzarles botellas."  El ataque acabó en una pelea.  Aún los testigos del fiscal testificaron que varios hombres blancos patearon y apuñetearon al Sr. Calderon mientras él permanecía en el suelo indefenso.  Se dijo que el Sr. Maldonado sacó de su carro un seguro metálico de volante para defender al Sr. Calderon.  Se dijo que un hombre blanco llamado Christian Saladino corrió hacia los atacantes.  Los fiscales dijeron que el Sr. Maldonado golpeó al Sr. Saladino en la cabeza haciéndolo caer en coma.  Los fiscales dijeron que el Sr. Calderon se levantó después, consiguió un bate de béisbol en su casa, y lo usó para golpear al Sr. Saladino.
El Sr. Maldonado dijo que él solamente "rozó" el hombro de Saladino porque tenía un cuchillo.  Calderon negó golpear a Saladino con el bate.  Sus abogados les aconsejaron que aceptaran que un juez decidiera el caso en lugar de un jurado.  Estos abogados ni siquiera utilizaron a un experto médico para oponerse a las conclusiones del fiscal.  El Juez, Gregory Smith reconoció que los primos tenían justificación en el uso de la fuerza.  El Juez los condenó porque Saladino no era un atacante y fue imprudente golpearlo.  Ambos fueron condenados por asalto agravado que bajo una ley de inmigración de 1996 requiere su deportación.  Saladino murió 2 años más tarde y los dos primos fueron enjuiciados por cargos de asesinato.  Un experto en medicina forense testificó que no había "ninguna evidencia que Maldonado o Calderon hayan golpeado a Saladino con alguna cosa o que contribuyeran con su muerte."   Señaló que si alguien fuera golpeado en la cabeza con el objeto que utilizó Maldonado, dejaría una marca visible y no había marcas en  Saladino.
El experto médico también testificó que Saladino sufría de una enfermedad sanguínea que le causó una fatal hemorragia espontánea.  Maldonado y Calderón fueron absueltos de los cargos de asesinado y el Juez Smith rescindió el veredicto de culpabilidad por asalto agravado.  Ordenó un nuevo juicio en ese caso diciendo que si él hubiera escuchado el testimonio médico podría haber sentenciado diferente la primera vez.  Infortunadamente para los primos, el fiscal no esperó un nuevo juicio sino que apeló la rescisión del veredicto culpable del Juez Smith.  La Corte de apelaciones estuvo de acuerdo con el fiscal y reinstaló el veredicto de culpabilidad.  Después de servir 8 años en prisión por algo que probablemente no hizo, Julio Maldonado fue deportado.  Dennis Calderón también sería deportado después de cumplir su sentencia en prisión.
¿Cómo puede pasar esto en el sistema legal Americano?  Dos residentes legales obedientes de la ley con registros limpios son atacados por racistas, sirven muchos años en prisión y son deportados.  Los atacantes racistas nunca fueron acusados de ningún crimen. ESO es el crimen.
JESS J. ARAUJO, ABOGADO
Read More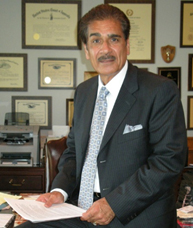 Article 17-13
¡No Se Deje!
In 2002, the Congress of the United States created the U-Visa for undocumented immigrants that are victims of specified serious crimes.  Qualifying immigrants who are at least 21 years old can apply for visas for their spouses and children as well.  The law also allows people who have temporary non-immigrant visas like students, tourists, and visitors to receive U-Visas.  And, undocumented crime victims that have left the U. S. can apply for a U-Visa in their native countries if they meet the requirements under the law. Providing visas to these victims enables them to acquire legal immigration status and work authorization.
S. lawmakers created the U-Visa to help law enforcement officers and prosecutors find and convict violent criminals. They recognized that the fear of deportation prevented undocumented crime victims from reporting it to the police and from testifying against the criminal. As a result, violent criminals are able to avoid conviction and to continue to repeatedly injure and otherwise abuse innocent victims.
Ten Thousand (10,000) U-Visas are available per year to undocumented immigrants that:
Have suffered substantial physical or mental abuse as victims of the listed crimes;
Possess information regarding the crime;
Agree to cooperate with police and prosecutors to convict the criminal(s).
Some of the qualifying crimes that make U-Visas available are Rape, Domestic Violence, Sexual exploitation, Sexual assault, Involuntary servitude, Kidnapping, Criminal restraint, Blackmail, Torture, Incest, Prostitution, False imprisonment, Perjury and several others.
The U-Visa provides temporary legal status for 3 years and allows the immigrant to apply for a permanent visa (green card) and then for U. S. citizenship. These benefits could take time to become real.
The US Immigration Service reported that over the past 3 years the number of applications were as much as twice the 10,000 per year available visas. That report also showed that 45,898 applications were waiting to be processed at the end of 2014.
Unless there is an increase in the available visas in the future, the number of applications pending to process will be more every year, making the wait longer. The current trend suggests that in 2020 the number of pending applications could reach 150,000. Since there are only 10,000 visas available every year, the wait could take 15 years. A way to shorten the waiting period is to have Immigration increase the number of available visas.
FALSE CLAIMS AND ACCUSATIONS BY IMMIGRANTS
JEOPARDIZE THE U-VISA PROGRAM
Unfortunately, the enormous benefits granted to people who obtain U-Visas have provided irresistible temptation for too many undocumented immigrants.  Reports indicate that false claims of crimes and victimization have been made to police agencies in hopes of obtaining U-Visas.  It is a crime to make a false police report.  More importantly, when the false accusations are successful, innocent people are convicted of crimes they did not commit and are often wrongly sent to jail or prison.  I have personally been involved with two such examples of false accusations.  One case involved false accusations of criminal sexual abuse and the other a false accusation of domestic violence.  In both cases, the investigation ultimately revealed that the charges were false.
The victims of the false accusations had to spend thousands of dollars defending against the false charges and suffered extreme emotional stress knowing that they were at risk of going to jail for something they did not do.  False reports and claims of crimes cause the police and prosecutors to suspect even truthful and honest victims of lying. ¡NO SE DEJE! ®
JESS J. ARAUJO, ESQ
Read More

Artículo 17-13
VISAS DISPONIBLES PARA VICTIMAS DE CRIMEN
En 2002, el Congreso de Estados Unidos creó la visa U para inmigrantes indocumentados que son víctimas de ciertos crímenes serios.  Los inmigrantes que califican que tiene al menos 21 años de edad también pueden solicitar visas para sus esposas e hijos.    La ley también permite que las personas que tienen visas temporales de no inmigrantes tales como estudiantes, turistas, y visitantes reciban las Visas U.  Y, las víctimas de crímenes que se han ido de EE.UU. pueden solicitar una Visa U en sus países de origen si cumplen los requisitos bajo la ley. Proporcionarles visas a estas víctimas les permite adquirir estatus migratorio legal y autorización para trabajar.
Los legisladores de EE.UU. crearon la Visa U para ayudar a oficiales de la ley y fiscales a encontrar y condenar a criminales violentos.  Reconocieron que el temor a la deportación impedía que personas indocumentadas víctimas de crímenes los reportaran a la policía y que testificaran contra el criminal.  A consecuencia de ello, los criminales violentos eran capaces de evitar las condenas y continuar lesionando y/o abusando de las inocentes víctimas.
Diez Mil (10,000) Visas U están disponibles por año a inmigrantes indocumentados que:
Han sufrido gran abuso físico o mental como víctimas de los crímenes listados;
Poseen información tocante al crimen;
Aceptan cooperar con la policía y fiscales para condenar al ó los criminales
Algunos de los crímenes que califican para que las Visas U estén disponibles son: Violación, Violencia Doméstica, explotación Sexual, asalto Sexual, servidumbre involuntaria, Secuestro, restricción Criminal, Chantaje, Tortura, Incesto, Prostitución, Falso encarcelamiento, Perjurio y varias más.
La Visa U otorga un estatus legal temporal por 3 años y permite que el inmigrante solicite la residencia permanente (Green-Card) y luego la ciudadanía de EE.UU. pero este beneficio podría demorarse mucho en llegar.
Un reporte del Servicio de Inmigración muestra que el número de solicitudes se duplicó en los últimos 3 años con respecto a  las  10,000 visas anuales disponibles. Según dicho reporte las solicitudes pendientes eran 45,898 al final de 2014.
Esto indica que si las visas permitidas no aumentan, los casos pendientes serán más cada año, aumentando el tiempo de espera. La tendencia indica que en 2020 los casos  sin aprobar podrían ser como de 150,000; puesto que no pueden aprobarse más de 10,000 por año la espera podría ser 15 años. La solución a esto es que Inmigración aumente las visas permitidas por año.
ACUSACIONES Y RECLAMOS FALSOS PONEN EN RIESGO EL PROGRAMA DE VISAS U
Infortunadamente, los beneficios concedidos a las personas que obtienen una Visa U ha provocado una irresistible tentación para muchísimos inmigrantes indocumentados.  Los reportes indican que se han hecho reclamos falsos a la Policía de ser víctima de crimen, con la esperanza de obtener Visas U.  Lo más grave es que cuando las falsas acusaciones tienen éxito, las personas inocentes son condenadas de crímenes que no cometieron y frecuentemente son erróneamente enviados a la cárcel o prisión.  Personalmente he visto dos ejemplos de falsa acusación.  Un caso involucraba una falsa acusación de abuso sexual criminal y el otro una falsa acusación de violencia doméstica.  En ambos casos, la investigación reveló finalmente que los cargos eran falsos.
Las víctimas de las falsas acusaciones tuvieron que gastar miles de dólares defendiéndose de los falsos cargos y sufrieron una tensión emocional extrema  al saber que estaban en riesgo de ir a la cárcel por algo que ellos no hicieron.  Los reclamos y reportes falsos de crímenes hacen que la policía y los fiscales sospechen que aún las víctimas verdaderas y honestas mienten.
JESS J. ARAUJO, ABOGADO
Read More