Archive: May 2017
The workers' compensation program in California provides an outlet for workers that suffer illness or injury during job-related tasks. Workers' compensation also covers losses incurred from the death of a worker, with money given to the surviving family members. While there is no need to prove fault to receive workers' comp coverage for accidental job-related deaths, such as in vehicle accidents or fatal falls, worker suicide is a different matter. Here are the facts relating to this unique situation.
Workers' Compensation Laws Regarding Worker Death
According to workers' comp laws, surviving dependents are eligible to receive "death benefits" when a worker dies due to work-related injuries or illness. Death benefits aid surviving family members who suffer harms due to lack of support from the deceased worker. A worker's spouse, children, and other dependents who relied on the worker for financial support may receive these benefits. Death benefits in California include:
Feasible expenses for burial. Up to $5,000 for injuries before January 1, 2013 and $10,000 after January 1, 2013.
Benefits depending on the number of dependents. For one dependent, $250,000; two or more, $290,000; three or more, $320,000. Death compensation continues through the date the youngest minor turns 18. Minors who are disabled will receive benefits for the duration of their life. Benefits can be collected at the full rate of temporary disability (no less than $224 a week).
For one total dependent in addition to any partial dependents: $250,000 in addition to sum of annual benefits allocated to partial dependents multiplied by four. One or more partial dependents: the sum of annual benefits multiplied by eight, not exceeding $250,000.
To qualify for workers' compensation death benefits, the worker must have suffered an injury or illness in connection with work. Workers' comp comes into play in any case where the injury occurred "in the course of employment." Previously, suicide was an affirmative defense that deemed a death claim non-compensable. However, a change through the Court of Appeals finds that the court can award benefits when suicide related to an "irresistible or uncontrollable impulse that stems from the industrial injury."
Real-World Example of Suicide-Related Death Benefits
In April 2017, the wife (Zecole Thomas) and children of an Uber engineer, Joseph Thomas, filed for workers' compensation death benefits after the man committed suicide. The Thomas family blames Uber's "aggressive work culture" for her husband's decline in mental health. Zecole also blames the lack of a diverse staff in the engineering department created an isolating environment for her husband, who was black.
The attorney representing the Thomas family states that stress and harassment at work, as well as isolation and working around the clock caused psychiatric injury resulting in the suicide. The attorney also cites Joseph's inability to talk about his struggles due to Uber's nondisclosure agreement. The Thomas family is demanding $722,000 in a lump sum, plus weekly checks of $1,100 until Joseph's children (currently seven and nine) turn 18.
Suicide as a Result of an Industrial Injury
When an employee commits suicide, the question of death benefits comes down to whether the death stemmed from an industrial injury that caused the irresistible impulse. Testimony from friends and family members of the deceased, as well as other witnesses, will help decide these cases. However, testimony from a medical professional may be necessary to determine industrial causation.
Each workers' compensation case involving employee suicide will end differently. If the plaintiff can prove the cause of death stemmed from industrial injury, the courts will likely grant the plaintiff death benefits on top of potential awards from a personal injury lawsuit. If, however, there is not enough evidence to the employer at fault, the family may not receive anything from the workers' compensation program. Seek help from an experienced attorney for information about a specific case.
Read More
The California workers' compensation program is in place to protect employees in the event of work-related injuries. According to the California Labor Code Section 3700, all California employers must provide workers' comp benefits to employees – any business that employs one or more employees must satisfy this law. The state of California takes the workers' compensation program very seriously. Failure to obey workers' compensation laws can lead to the Division of Labor Standards Enforcement (DLSE) shutting down operation and penalizing negligent employers.
To learn more about employee rights, speak to an Orange County workers' compensation lawyer today.
Fines and Jail Time
In California, it is a criminal offense not to have workers' compensation coverage for employees. Section 3700.5 of the CA Labor Code defines failure to have workers' comp coverage as a misdemeanor, punishable by imprisonment of up to one year in the county jail and/or fines of not less than $10,000.
In addition, the state has the right to penalize illegally uninsured employers up to $100,000. The DLSE will assess a penalty of either twice the amount the employer would have paid in workers' comp premiums during the uninsured time (determined according to subdivision) or the sum of $1,500 per employee during the uninsured time – whichever is greater.
If an injured employee files a workers' comp claim with the Workers' Compensation Appeals Board, and the judge finds the employer guilty of illegally failing to secure insurance, the uninsured employer may face penalties of up to $10,000 per employee on the payroll at the time of the original worker's injury. This occurs if the Appeals Board finds the worker's case to be compensable. Otherwise, the employer faces $2,000 per employee on the payroll at the time of the injury, up to a maximum of $100,000.
Effective January 1, 2011, the DLSE can issue a stop order at the time of discovering the issue. The stop order prohibits the employer from using employee labor until it obtains coverage. Failure to observe the stop order is a misdemeanor, punishable by up to 60 days in the county jail and/or fines of up to $10,000.
At the time of the stop order issuance, the DLSE will also assess penalties of $1,000 per employee on the payroll, up to $100,000. The Uninsured Employers' Benefit Trust Fund may contact an illegally uninsured employer in pursuit of reimbursement of expenditures from the employer. The UEBTF will explore all available avenues to find the funding, including liens against the employer's properties.
What Happens If I Get Hurt at Work and They Don't Offer Workers Compensation?
If a worker suffers an injury on the job while an employer does not have insurance, the employer is responsible for paying all bills related to the injury. In addition, the employee will have the right to file a personal injury claim against the employer. This claim is for the negligence of the employer in failing to carry insurance, as the law requires. In a civil claim, if found guilty, the courts may penalize the employer by having to pay for the injured worker's medical bills, lost wages, lost the capacity to work, pain and suffering, disability, and more. In California, there is currently no damage cap on personal injury claims (other than in medical malpractice cases).
Real-World Example in California: Employer Didn't Offer Workers Comp
Recently, the Monterey County District Attorney, Dean. D. Flippo, made an announcement regarding an employer found guilty of failure to secure workers' comp insurance, Fernando Sanchez. This was Sanchez's second conviction for the same offense. The courts placed Sanchez on probation for three years, plus 40 days in county jail and a $10,000 fine to the Uninsured Employers Fund. Sanchez must also maintain workers' comp insurance for all employees.
Sanchez is an example of what can happen to employers who fail to fulfill the legal requirements for workers' compensation insurance in California. To report an employer for failing to have workers' compensation insurance, contact your nearest Labor Commissioner's Office.
Read More
In Orange County, California, police have charged a number of pharmacists, doctors, and business owners in one of the largest workers' compensation fraud rings in the county's history. The alleged orchestrators of the operation, couple Christopher and Tanya King, face several felony charges. If the courts convict Tanya King of all charges, she may face a sentence of up to 117 years in prison. The fraud ring evidently victimized over 13,000 patients and collected around $40 million illegally.
Details of the Operation
Christopher King, 38, and wife Tanya King, 37, of Beverly Hills, California, own the companies Monarch Medical Group Inc., One Source Laboratories Inc., and King Medical Management Inc. They are medical management and billing companies. Police have accused both defendants of masterminding a major insurance fraud scheme, recruiting physicians and pharmacies to help them pull it off. These parties allegedly received kickbacks in return for helping the Kings defraud patients and insurance companies.
Twenty-two doctors face charges for ordering unnecessary tests and recommending treatments that patients did not need, from the years 2011 to 2015. According to the California Department of Insurance, the scheme victimized more than 13,000 patients and 27 insurance companies. The defendants earned around $23.2 million in the scheme, while billing insurance companies around $40 million, according to the California Department of Insurance (CDI).
The CDI is accusing the Kings of billing workers' compensation carriers without disclosing that they purchased medications on behalf of physicians who prescribed it, as well as hiding the wholesale cost. The Kings received payments from carriers, and then split the profits with the physician who prescribed the medication, based on a prior agreement.
Involvement from Other Parties
The prosecution has accused the Kings of making agreements (oral and written) with physicians across California to prescribe a non-FDA (Food and Drug Administration) approved compound creams, oral medications, or urine drug tests to patients. Physicians would receive kickbacks ($50 flat rate or a share in the profits, according to investigators) in return for ordering these unnecessary treatments and prescriptions.
Physicians would bill the kickbacks as "marketing expenses" to conceal the fraud scheme. Investigators have also accused the Kings of rewarding doctors with higher volume by paying for office technicians.
The Kings worked with the owners of Steven's Pharmacy in Costa Mesa, Charles Bonner and Mervyn Miller, to sell more than $1 million in compound creams with no known medical benefits. They partnered with the owners of the pharmacy to manufacture these creams, which have unknown effects. The Kings allegedly bought the creams for $15-$40, but billed insurance carriers $250 to $700. According to allegations, the Kings also repackaged oral pain medications from A-S Medication Solutions and NuCare Pharmaceuticals to sell to patients.
Orange County District Attorney Tony Rackauckas calls the enormous, disproportionate medical bills "appalling," and announced a shutdown of the fraud ring on April 20, 2017. Since then, the investigation has named 22 doctors (most operating in Southern California), several pharmacies, and the Kings as defendants in the scheme. The California Department of Insurance headed the investigation, with support from the Federal Bureau of Investigation (FBI), National Insurance Crime Bureau, and the Orange County District Attorney's Office Bureau of Investigation.
Charges for Insurance Fraud
The defendants face many charges for buying and selling patients' prescriptions without regard for their safety. Dave Jones, California Insurance Commissioner, explains patients should be able to expect their health care providers to treat them based on their needs, not the providers' greed. He calls this alleged crime an "affront to ethical medical professionals." As the case gets underway, we will see more released statements regarding the specific charges against the defendants and the potential penalties. The Kings currently face several felony charges.
Read More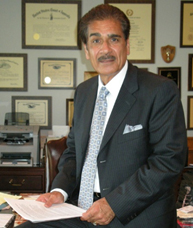 Article 17-16
¡No Se Deje!
Federal law and the laws of all of the states prohibit discrimination in transactions dealing with the rental, sale, financing or appraisal of housing.  Federal and California laws prohibit discrimination based on race, color, gender, pregnancy, religion, national origin, disability or family status.   California law provides even more protection against discrimination than federal law in many situations.  For example, California law prohibits landlords from asking prospective tenants about their immigration status.   And California prohibits discrimination based on marital status, sexual orientation or arbitrary categories that have nothing to do with being able to be a good tenant.  Examples of illegal arbitrary categories include union members, members of certain religions or political parties or occupations such as bartenders.
Discriminatory acts include refusing to rent, lease or sell real property for housing.  This includes apartments, condominiums and mobile homes.  It is illegal to refuse to negotiate in these transactions based on discrimination against these protected groups.  And, it is illegal to say that housing is not available if it is.  Housing discrimination experts have reported several situations that indicate that illegal discrimination is probably taking place, including the following:
The manager says that there are no vacancies even though there is a "vacancy" sign;
The newspaper ad continues to appear after the manager says there are no vacancies;
The manager says there are no vacancies after saying there is a vacancy on the phone;
Upon seeing the applicant, the manager says something to try to cause him/her to decide to not rent there like "this is a dangerous neighborhood" or "it is dangerous for children."
The manager says that wheelchair ramps and other modifications cannot be made;
The manager says that the only available unit is unsafe for children because it is near the pool or on an upper level;
The manager says that only married women (or married couples) can live there with children;
The manager says that the conditions there make it difficult or dangerous for pregnant women;
The manager says that there are too many people in the family for that rental unit. No rental unit can be limited to one person because that would eliminate families.  Any limit on the number of people allowed to occupy the unit must be based on a legitimate business necessity.  And, even if there is a business necessity, landlords must use a less restrictive means to achieve it, if possible.
In those cases where judges have allowed occupancy limits, legal experts have established that the limits are reasonable and necessary to avoid serious and provable harm.
Under California law, tenants have a right to operate a Family Day Care Home as long as they take out a license.  This right cannot be denied even if city or county ordinances prohibit it or if the rental agreement forbids it.  Always contact the Fair Housing Council or an attorney if you believe you are the victim of illegal discrimination.  ¡NO SE DEJE! ®    
¡NO SE DEJE! ®
JESS J. ARAUJO, ESQ.  
Read More
Artículo 17-16
La ley Federal y las leyes de todos los estados prohíben la discriminación en transacciones que tratan sobre el arrendamiento, venta, financiamiento o valoración de las viviendas.  Las leyes Federales y de California prohíben la discriminación basada en la raza, color, género, embarazo, religión, nacionalidad de origen, incapacidad, o estatus familiar.   En muchas situaciones la ley de California provee aún más protección contra la discriminación que la ley federal. Por ejemplo, la ley de California prohíbe que los caseros le pregunten a los posibles inquilinos su estatus migratorio.   Y California prohíbe la discriminación basada en el estado marital, orientación sexual u otras categorías arbitrarias que en nada tienen que ver con poder ser un buen inquilino.  Ejemplos de estas categorías incluyen  miembros de sindicatos (uniones), miembros de ciertas religiones o partidos políticos u ocupaciones como cantineros (bartenders).
Las acciones discriminatorias incluyen rehusarse a rentarles o venderles propiedades para vivienda.  Esto incluye apartamentos, condominios y casas móviles.  Es ilegal rehusarse a negociar en estas transacciones basado en la discriminación contra estos grupos protegidos.  Y, es ilegal decirles que no hay viviendas disponibles cuando sí las hay.  Expertos en discriminación en la vivienda han reportado varias situaciones que indican que probablemente se está dando la discriminación ilegal, e incluye lo siguiente:
El gerente o encargado dice que no hay vacantes aún cuando hay un letrero que dice "Vacantes" (Vacancy);
El anuncio en el periódico sigue apareciendo después que el gerente dice que no hay vacantes;
El gerente dice que no hay vacantes después de decir por teléfono que sí hay una vacante;
Después de ver al solicitante, el gerente dice algo como "este es un vecindario peligroso" o "es peligroso para los niños" para intentar hacer que él o ella decidan no rentar ahí;
El gerente dice que no se pueden hacer rampas para sillas de rueda u otras modificaciones;
El gerente dice que la única unidad disponible es insegura para los niños porque está cerca de la piscina o en un piso elevado;
El gerente dice que solamente mujeres casadas (o parejas casadas) pueden vivir ahí con hijos;
El gerente dice que las condiciones en el lugar se hacen peligrosas o difíciles para las mujeres embarazadas;
El gerente dice que son demasiadas personas en la familia para la unidad a rentar. Ninguna unidad de renta debe estar limitada a una sola persona porque ello eliminaría a las familias.  Cualquier límite en el número de personas permitidas para ocupar la unidad  debe estar basado en una necesidad comercial legítima. Y, aún si hay una necesidad comercial, los gerentes deben usar, de ser posible, medidas menos restrictivas para solucionarla.
En aquellos casos  donde los jueces han permitido límites a la ocupación, los expertos legales han establecido que dichos límites son razonables y necesarios para evitar daños probables y graves.
Bajo la ley de California, los inquilinos tienen derecho a operar Family Day Care Home (Casas de Cuidado Familiar Diario) siempre que saquen una licencia.  Este derecho no puede ser negado aún si las ordenanzas de la ciudad o del condado lo prohíben o si el contrato de renta lo prohíbe.  Siempre contacte al Fair Housing Council (Consejo para Vivienda Justa) o a un abogado si cree que es víctima de discriminación ilegal.
JESS J. ARAUJO, ABOGADO
Read More
In 2012, the state passed Senate Bill 863. The bill introduced several reforms for the workers' compensation system. While the true value of the reforms will take years to manifest, the state is already seeing positive changes. In late 2016, the Workers' Compensation Insurance Rating Bureau (WCIRB) released a cost-monitoring report of the reforms in SB 863. The report discovered that annual system-wide savings is around $1.3 billion or 7% of total costs – a remarkable savings rate.
Increased Savings Benefit Employees and Employers
At first glance, increased annual savings in the workers' compensation program may make some employees worry about coverage. In practice, the reforms set forth in SB 863 offer benefits for both employees and employers. The two overarching goals of the bill are to increase permanent disability benefits and to reduce costs and benefit delivery times across the system.
The bill strives to accomplish these goals in many ways, including:
Increasing permanent disability benefits and simplifying the disability rating method.
Implementing independent medical reviews to streamline dispute resolution.
Implementing independent bill reviews to streamline payment dispute resolution.
Simplifying the voucher system for supplemental job displacement.
Improving medical provider networks.
Offering additional benefits for workers who demonstrate disproportionate wage loss.
Cost Saving Goals
As of the review period in late 2016, the state has realized some of its cost-saving goals. The report shows:
The program is on par with initial projections for weekly permanent disability limits for injuries in 2013 and 2014.
The bill's changes to spinal surgical implant procedure payments have saved about $5,000 more per procedure than originally expected.
The program has met expectations for a 25% reduction in facility fees associated with ambulatory surgical centers.
Changes to physician fee schedules were originally projected to increase physician costs, but have, in fact, lowered payments per claim by 9% since 2013.
A cumulative 10% decline in treatment costs due to changes across lien payments, independent medical reviews, independent billing reviews, medical provider networks, and other service areas.
Unexpected Outcomes
While the bill is saving the state money in many areas, the reforms have contributed to unexpected outcomes. The report also discovered:
A higher than expected independent medical review request frequency. In fact, the volume of requests in 2016 represents an all-time high.
An increase of 5,550 expedited hearings for treatment disputes. Lawmakers expected the independent medical review process to largely eliminate these types of hearings.
No indication of savings in temporary disability duration from the implementation of independent medical review and medical provider network.
Pre-reform levels or higher costs associated with medical-legal expenses, utilization review costs, litigation costs, and ALAE costs.
A higher than expected indemnity claim frequency.
The 86-section reform bill brings many complex changes to the California workers' compensation program. Cost-monitoring reports give the state a way to gauge progress and identify the strengths and weaknesses of the plan in action. It also gives context to the immediate changes employees and administrators notice on a daily basis.
The Future of California Workers' Compensation
Cost savings and experiential reports over the next few years will better reveal the impact of the reforms on covered employees, employers, and insurers. Unfortunately, cost reporting does not provide insight into the everyday employee's compensation experience.
Some of the reforms, including the independent medical review process, can prevent injured employees from receiving much needed prescription drugs and medical treatments. Cost savings may relieve some financial burdens within the system but create new service issues.
If you're concerned about how the reforms may affect your workplace injury claim, discuss your situation with a workers' compensation attorney. Depending on your injury, the bill could help or hinder your claim. An attorney who understands how SB 863 has changed the program can help you fight for your right to fair compensation.
Read More