Archive: Jul 2018
If you've suffered an injury in a work-related accident, workers' compensation will help cover not only your medical expenses but also a percentage of lost wages for time away from work. This is a great opportunity to rest at home and recuperate from your injuries. Even so, you may feel tempted to use your time off to engage in other activities.
Many employees have attempted to extend their time on workers' compensation to reap further benefits. Some also take on additional part-time work to earn income while receiving benefits. Both types are guilty of committing workers' compensation fraud. But what about working from home?
The Rise of Remote Jobs
Remote work has opened up work opportunities, allowing for employees to work from virtually anywhere without going to a physical office. These jobs are easy to access and may even allow the employee to earn some money while recovering from the injury covered by workers' comp.
This may make working at home seem like an attractive option for those recovering from injuries. Unfortunately, those who are on workers' compensation may not be in as great a position for working from home as it may seem.
Understanding Workers' Compensation Fraud
The person who took on part-time work while on workers' compensation in our earlier example was guilty of workers' compensation fraud. This is because compensation benefits are meant to make up for the loss of wages from being unable to work, not just paying medical bills. By performing extra work for income, the individual is, in fact, suited to perform work and should return to his or her job.
Remote and at-home work is no different. While one may not need to perform the same strenuous tasks as one's regular work, he or she is still earning income. This means that the money distributed by workers' compensation isn't necessary to make up for lost wages from being unable to work. Since the employee is working, he or she is committing fraud.
The amount of workers' compensation fraud through at-home work has increased in recent years. Unlike taking on part-time work in a physical location, at-home work is harder for employers and insurance companies to recognize and prove, making it a prime method for fraud.
Workers' compensation fraud is subject to strict penalties. Often an individual who has committed compensation fraud is subject to charges from both the insurer and the public prosecutor.
Light Duty
In some workers' compensation cases, you may be on "light duty" instead of a full work restriction. This means that you may perform some work but are restricted from performing other tasks. You can still qualify for compensation depending on the extent of work you can do. For instance, if you are on light duty and can only work a limited number of hours, you may receive compensation for your un-worked hours.
During your period of light duty, you must report any income to your employer or the workers' compensation insurer so that they may account for your proper amount of required compensation. Failure to report any income, even while on light duty, is also subject to civil or criminal prosecution.
Workers' compensation benefits are meant to allow employees time to recover from their injuries. Failing to behave appropriately while on leave from work can cost you your benefits and call your claim into question. While you may feel able to do work from home, earning additional money when you should be recovering constitutes fraud.
California insurance fraud law requires proof of intent to prosecute a case. If you have unknowingly committed insurance fraud by conducting work at home, consult with a skilled workers' compensation lawyer to receive help managing the potential legal consequences.
Read More
Over the past few days, MGM Resorts International, the Mandalay Bay Resort Group, and its subsidiaries have sued thousands of victims of the Route 91 Las Vegas concert shooting in Federal Courts in California, Nevada, New Mexico, Arizona, Texas, New York, and Alaska.  MGM's unprecedented move to sue victims of its negligent conduct is based upon a federal act that MGM's own attorney admitted in a declaration attached to MGM's removal papers, seeking to take the victims' lawsuit out of Nevada State Court and into Federal Court, that "There has apparently never been any litigation under the SAFETY Act."  The SAFETY Act was enacted by Congress in the aftermath of the 9/11 tragedy to entice companies to develop anti-terrorism technology.  The lawsuit filed by MGM is seeking to have a court declare that the SAFETY Act applies to the conduct of MGM and Mandalay Bay, and thus removing any liability of these companies, despite allowing Stephen Paddock to use employee elevators to bring his weapons and ammo up to his suite, despite allowing Stephen Paddock to check into a room that was not under his name, despite failing to discover the bracketed door to the stairwell, and despite failing to respond to an alarm on the same floor as Stephen Paddock's room an hour-and-a-half before the shooting.
The filing of these multiple lawsuits in Federal Courts throughout the country is a ploy for MGM to find a judge who will rule that the SAFETY Act does apply, and thus rule that MGM and Mandalay Bay escape liability.  Nevada attorney Robert Eglet, who our Nevada licensed attorney Anthony Modarelli is working with in our firm's representation of victims of this shooting, agrees that MGM is "trying to find a judge they like."   Moreover, MGM and Mandalay Bay are using MGM's retention of Contemporary Services Corporation ("CSC"), the event management and security company at the concert grounds, to support their lawsuit against the victims that the SAFETY Act applies to them.  Yet, MGM and Mandalay Bay were negligent in the security of their own hotel, the Mandalay Bay Resort, where the gunman was permitted to amass his weapons in his hotel suite.
Besides the SAFETY Act, in court documents filed by MGM and the Mandalay Bay Resort Group, these companies are claiming they have no liability because an event such as the October 1, 2017 shooting or one similar to it was not foreseeable.  To the contrary, on November 29, 2014, a nearly identical situation occurred at Mandalay Bay where a hotel guest was able to bring multiple semi-automatic assault rifles, with on of the rifles equipped with a scope was position out of the hotel room window at the Mandalay Bay.  With discovery and disclosure of this prior incident, the filing of MGM's numerous lawsuits against the victims is about "immunizing themselves from liability," says Craig Eiland, a lawyer in Austin, Texas, also working with Mr. Modarelli. (https://www.nytimes.com/2018/07/17/us/mgm-resorts-sues-victims.html).
Standing along side Mr. Eglet and Mr. Eiland, our firm and Mr. Modarelli are committed to seeking justice for the victims of this heinous act that has multiple parties with dirty hands seeking to run from liability.  Contact our firm today if you were at the Las Vegas shooting, as we are representing victims from California and Nevada who were at the Route 91 Concert.
Read More
Workers' compensation insurance covers a wide range of medical expenses for injuries sustained by employees completing work-related duties. Depending on one's line of work, injuries may be severe enough to warrant emergency treatment. Sometimes, the cost of necessary procedures can be extensive, and workers' compensation can be a great boon to injured employees.
Let's imagine you've suffered an injury at work. You've already received treatment and are recuperating at home when you receive a bill. It's for the ambulance ride you took to the hospital. You've already filed your workers' compensation claim so you're confused. Are you responsible for this bill?
The Cost of Ambulance Rides
Many people may not realize that getting a ride in an ambulance comes with its own costs. With the fluctuating costs between states, counties, and even towns and cities, it can be hard to pin down the exact cost of an ambulance ride. The type of ambulance also affects the price, as do the number of miles traveled, and provision of oxygen. Unless you live in an area where taxes pay for EMS services, there's a strong chance you'll see a bill in your future if you head to the ER in an ambulance.
In America, ambulance costs can be anywhere between $224 to $2204. For those who live in larger cities, like Los Angeles, the average price of an ambulance ride is over $1000, even for very short trips. That's no small amount to pay, especially if you have to miss work during your recovery.
Does Workers' Compensation Cover Ambulance Rides?
In short, the answer is yes.
Workers' compensation is there to cover any medical expenses associated with injuries sustained while working. This includes treatment costs and lost wages for periods you were unable to work. Part of those treatment costs does, in fact, include any ambulance services you may have received. Workers' compensation may have limits on some other forms of treatment, but necessary emergency transport is not one of those areas.
So Why Did I Get This Bill?
Upon seeing an ambulance bill, you may be wondering if something went wrong with your workers' compensation claim, especially if you are still in the process of completing it. Was the claim rejected? Does your claim not cover the ride? Was there some other problem?
Fortunately, this is usually not the case. In the process of transporting you, the ambulance may not have time to gather all your necessary workers' compensation information. They may not even know that your case is one that qualifies for workers' compensation. What they will know instead is your personal information collected through the hospital, which they use to bill you.
This doesn't mean that workers' compensation will not cover the costs, just that you need to take some additional steps.
Steps to Have Workers' Compensation Cover Your Ambulance Bill
When you receive an ambulance bill and workers' compensation will cover it, you should:
Provide the ambulance company with your workers' compensation claim number and the name and phone number of the adjuster.
Provide your workers' compensation insurer with a copy of your bill
This should be enough information for workers' compensation to handle your ambulance costs. You can also talk to your claims adjuster to see if any other paperwork is necessary to cover the bill.
If you have ongoing trouble getting your ambulance bill paid, you should consult a skilled workers' compensation attorney. A lawyer can provide a free consultation to understand your circumstances and help you select the best course of action.
Read More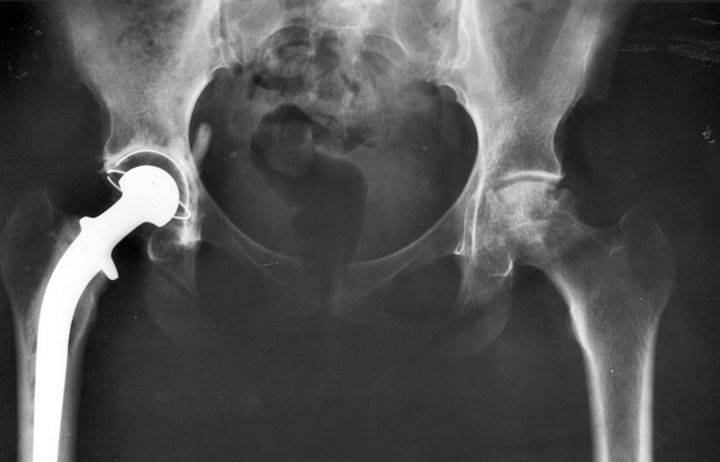 The FDA has issued warnings on Metal-on-Metal hip implants
Many patients who received these hip implants (Wright Conserve, Stryker Rejuvenate, DePuy ASR, and DePuy Pinnacle) are experiencing an allergic reaction to metal debris from the implants, soft tissue damage, pain, loosening of the implant, limited range of motion, noise from the hip joint, and failure of the implant.  Some patients have needed a second surgery to replace the defective hip implant.  If you have had your hip replaced and are experiencing pain or have needed a second surgery, you may be eligible for compensation for the complications and medical costs caused by these hip implants.
Contact us for a free consultation to review your hip implant questions.    
Read More
Summer Time Means More Bikes on the Road
With cities vying to be more bike friendly and the increase in interest with cycling, people now more than ever are riding bikes for fun and for their main mode of transportation.  Now, with school out, many children are also enjoying the fun of a summer's bike ride.  More bicycle injuries occur from May through September than during any other times of the year.  While California and Nevada have increased the protections for bicyclists, some motorists unfortunately still believe bicycles do not belong on the roads, which has resulted in many law abiding bicyclists, including children, getting injured.
Avoiding Bicycle Accidents This Summer
To avoid danger this summer:
When biking after 7 p.m., always wear bright, reflective clothing
Ride in a straight line and in a single file when biking with a group
Make sure your bicycle's lights are in working order and bright enough to be seen by motorists
Pull over if you notice any signs of fatigue
Always wear a properly fitted helmet while cycling
Never cross a road unless you are at a crosswalk and have a green light
Both California and Nevada require bicyclists to ride with traffic, as far right when practicable, while riding on a road way, except in limited circumstances.  Both states also require the use of lights and reflectors during darkness. (Cal. Vehicle Code §21201 and Nevada Revised Statutes §484B.783 and §484D.100)
Fun Places to Ride
Whether you're embarking on a century ride (100-mile ride or race) or heading to work, be sure to stay safe and follow the rules of the road.  Looking for a safe place to ride? Check out these bike paths and trails:
California and Nevada offer some of the best destinations and places to live in our country!  Since they are neighboring states, many of us have family and friends in the other state that we often visit.  Knowing that our clients enjoy visiting and spending time with family and friends in California and Nevada, our California and Nevada licensed attorneys are here to help you, your family, and your friends if they are injured while riding a bike in these states.
Read More
California law requires employers to have workers' compensation insurance to cover any injuries suffered by employees while engaged in work activities. It is a no-fault system that allows employees to receive compensation for their injuries without having to prove that the employer was negligent.
Despite this well-intentioned system, there are still those who commit workers' compensation fraud to take advantage of the system for their personal gain. This can occur on any level of the system, from employees to employers to insurance companies. Even healthcare providers and legal professionals can commit workers' compensation fraud.
While it is difficult to measure, this type of fraud is reported to be one of the fastest growing types of insurance fraud. The effects of these schemes are far-reaching and can influence the cost of services for customers and higher premiums for employers.
The Timing of the Incident
Some of the most common instances of workers' compensation fraud are employees seeking more money and time off. Some of these schemes involve exaggerating injuries for more time off or compensation, so an employer should keep an eye out for when incidents occur.
If an employee sustains a work injury near a weekend he or she may have timed the incident to allow for more vacation time.
Employee Activities While on Leave
Cases of over-exaggerated injuries can be hard to notice. However, sometimes the employee gives the scheme away by performing activities that don't line up with his or her injuries. This can involve lifting heavy boxes, completing extensive labor, or participating in recreational activities.
Sometimes an employer may happen to encounter the employee performing an activity that should be ruled out by the injury. Other times, employees may post on social media with evidence of his or her activities. In both cases, the employer would be able to identify a case of workers' compensation fraud.
Employer Denies Claims by Injured Employees
Employers often try to cheat the compensation system so that they can reduce the number of compensation premiums they owe. Some employers go so far as to not even purchase workers' compensation insurance, despite the law.
One sign of employer fraud is the refusal to accept workers' valid injury claims. This may be a sign that the employer does not have insurance or is trying to prevent the resulting claim.
Employer Misclassifies Insurance Types
Workers' comp has different levels of coverage for different types of jobs and contracts. Businesses should be careful about how they categorize their employees, as they can pay greater premiums for unnecessary coverage as a result.
Some employers exploit this system to save money. Employees classified as administrative assistants have much less risk, and so have less expensive premiums. Any misclassification of jobs and contract types counts as fraud, though it can be harder to spot.
Inappropriate Billing by Providers
Even the providers of workers' compensation can commit fraud to increase profits. One of the easiest places to spot provider fraud is in billing procedures.
The provider may bill for unused services or equipment, or even for individuals who have never received treatment. Duplicate billing occurs when a provider bills for services already paid. Bills may be larger than what makes sense for the injury. Keeping an eye out for any strange billing amounts can keep employers safe from provider fraud.
Workers' compensation fraud is often a complex layering of schemes. Employees can contact their local labor departments if they suspect their employer is involved in a workers' compensation scam, while employers can alert the insurance provider about suspicious employee activity. Speak to an Orange County workers' comp attorney if you want to take legal action against your employer.
Read More