Archive: Feb 2019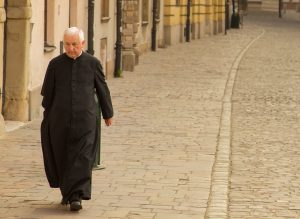 Throughout the country, Catholic Dioceses are releasing the identities of priests and clergymen who committed deviant acts of abuse against children. In late 2018, the leader of the Catholic Church, Pope Francis, vowed that the Catholic Church will never again cover up clergy abuse.  While the Catholic Church's position under Pope Francis has been one of admittance of hiding inconceivable abuses by those in the position of power and trust, where does that leave the victims?
Attorneys across the country, including State Attorney Generals, are filing lawsuits against the Catholic Church for its knowledge of the abuses and continued schemes to protect their own from facing criminal and civil charges for their abusive acts. In Pennsylvania, the State's Attorney General revealed a comprehensive grand jury report exposing 301 Catholic priests who sexually victimized more than 1,000 children.The report further found senior church officials knew about the abuse and covered up their conduct. Investigations by attorneys have uncovered 72 priests accused of sexually abusing children in the Diocese of Orange.  The Archdiocese of Los Angeles in 2018 updated its accused clerics list to 323, adding an additional 54 names in 2018 to a list that has not been updated in decades.
The Diocese of Orange, in particular, has had a notable history regarding abuse.  Since at least the late 1980's, the Diocese of Orange accepted transferred priests who had multiple allegations of sexual conduct and may have enabled them to victimize children during their tenure.  The grotesque conduct hidden by the leadership of the Diocese of Orange also spilled over into the Catholic schools.  The largest settlement came in 2005, when Bishop Tod Brown announced a settlement of $100 million to 87 alleged survivors of clergy abuse by 30 priests, 2 nuns, 1 religious brother, and 10 lay personnel. According to Brown, incidents of clergy abuse occurred for decades – with 25 cases dating before the creation of the Diocese of Orange. This was the first California settlement as a result of the widespread Catholic abuse scandal.
The current statute of limitations offers several different periods of time in which a person can file a lawsuit. Essentially, California follows an eight-year and three-year period. This means:
If a survivor of abuse is a minor, they have until they are 26 years old – eight years after they are legal adults – to file a claim.
If a survivor of abuse is an adult that is much older than 26, they may still be able to file a lawsuit if they discover they have a psychological illness or injury associated to the abuse. From this date of discovery, they have three years.
However, even if you are past these time periods, you may still have grounds to file an eligible claim. This may only occur if the responsible institution was aware of the abuse occurring and failed to take reasonable actions or safeguards in order to prevent it.
In September of 2018, a bill was proposed that would significantly extend the statute of limitations for survivors of clergy abuse. If passed, Bill AB-3120 would give survivors until the age of 40 or 5 years from the date of discovery to file a claim against the alleged perpetrators. Additionally, this bill would also enable survivors to file claims against any liable organizations, such as the church or schools, for any damages.  Unfortunately, AB-3120 was vetoed in October – but there remains strong support for survivors of sexual abuse within the state government. It is very plausible that, with a new governor in the capital, a similar bill extending the statute of limitations may be proposed and passed in the future.  In this case, it is highly recommended to retain the services of a sexual abuse lawyer as soon as possible to help take advantage of these new laws and recover the maximum possible compensation for your pain and suffering.
Call us today for a free and confidential consultation to find out what we can do to help. The lawyers at DiMarco | Araujo | Montevideo are committed to assisting and seeking justice for any and all survivors of clergy abuse for their inexcusable actions. The Diocese of Orange (and any other associated Dioceses) deserve to be held accountable for their actions, and we are ready to stand by your side and fight for you. Click Here for more info.
Read More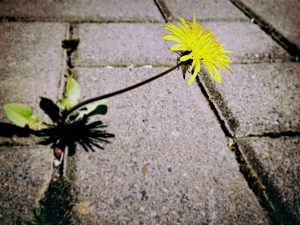 The once popular weed-killer Roundup, commonly used by homeowners, landscapers, and farmers, has been linked to an increased risk of developing cancer, and more specifically, Non-Hodgkin lymphoma.  The molecule "glyphosate" is the active chemical in Roundup that was once thought to be harmless, but it is now at the center of lawsuits nationwide against Bayer AG's Monsanto unit. Monsanto was an agricultural company known to manufacture controversial products, including pesticides and chemicals.  In 2008, Bayer AG purchased Monsanto for $66 billion (USD).  The International Agency for Research on Cancer determined in 2015 that glyphosate, the active chemical in Roundup, is "probably carcinogenic to humans."
In late August 2018, an Oakland jury awarded Plaintiff Dewayne Johnson $289 million because his continued exposure to Roundup, while working as a groundskeeper, caused cancer to develop in his body. The total award was comprised of $250 million in punitive damages against the manufacturer of Roundup.  The award was eventually reduced to $78.5 million, but the message to the creators and owners of Roundup was clear- since you failed to warn Roundup might cause cancer, you are responsible for those individuals who used your product and are now suffering through cancer.
Farmers, professional gardeners, landscapers, groundskeepers, agricultural workers, and homeowners alike who used Roundup are at an increased risk for cancer.  Glyphosate has been linked to breast cancer, brain cancer, bladder cancer, lung cancer, prostate cancer, skin, cancer, testicular cancer, and lymphoma.  Evidence linking exposure of Roundup to cancer is more commonly related to lymphoma.  Lymphoma cancer attacks the immune system cells in the lymph nodes, spleen, thymus, bone marrow, and other parts of the body.  Two of the more common types of lymphoma are Non-Hodgkin and Hodgkin.  Warning signs of lymphoma include the following:
Swollen lymph nodes in neck, armpit, or groin, which may or may not be painless;
Cough
Shortness of breath
Unexplained weight loss
Fever
Night sweats
Fatigue
Weight loss
Itching
While these symptoms are similar to those of other illnesses, if you have been diagnosed with cancer and have a history of exposure to Roundup, please contact our firm today, as you may be entitled to compensation for your medical treatment and bills, pain and suffering, and more.
Read More